Deb Munro - The Perfect Voice Recipe
Blend together one part conversational; with a generous portion of energy, add just the right amount of professional, but keep it unique and then sprinkle in a bit of quirky, add some sarcasm to taste and you will have created the one and only VO Chef Deb. Don't forget to add the sugar and spice with a sultry voice that will positively twist your knickers...Put her in a high quality home studio with ISDN, FTP, Phone Patch and Source Connect and she's ready!
VO Chef Deb's recipe for success is a proven one - she has sustained a career in the voice industry as a talent, on-camera personality, and coach for over 20 years. Deb has worked for companies such as Disney, Pfaff, CMT, Microsoft, Time Warner Cable, Car Canada, Sony and Ford just to name a few. In fact, her career encompasses literally thousands of on-air commercials, and numerous animations, video games and voice prompts for notable companies.
When she is not in her booth channeling her inner villian or bright eyed Pollyannaesque characters, or in her car pulled over on the side of the road doing a skype coaching session (yes, she is that dedicated) Deb can be found in her kitchen decorating cakes, a favorite pass time of hers, singing drawing, painting, scrapbooking or horseback riding.
Deb is dedicated to the family unit and helping talents to find balance between work and home life. Her own family includes her Fiancé Wayne - 2 Beautiful daughters 27 and 18 - 3 Step Children and two Grand Kids - not to mention her entire voice family of clients, students, and fellow talent.
VO Chef Deb loves what she does, and it shows. A proven recipe for success.
Deb's Voice Recipe on Facebook
Deb's Voice Recipe - adding just the right flavor to your project!
Here's a great article Deb wrote about handling stress!!
How Do You Handle Stress?
Create A Voice Over Character!
March 24, 2014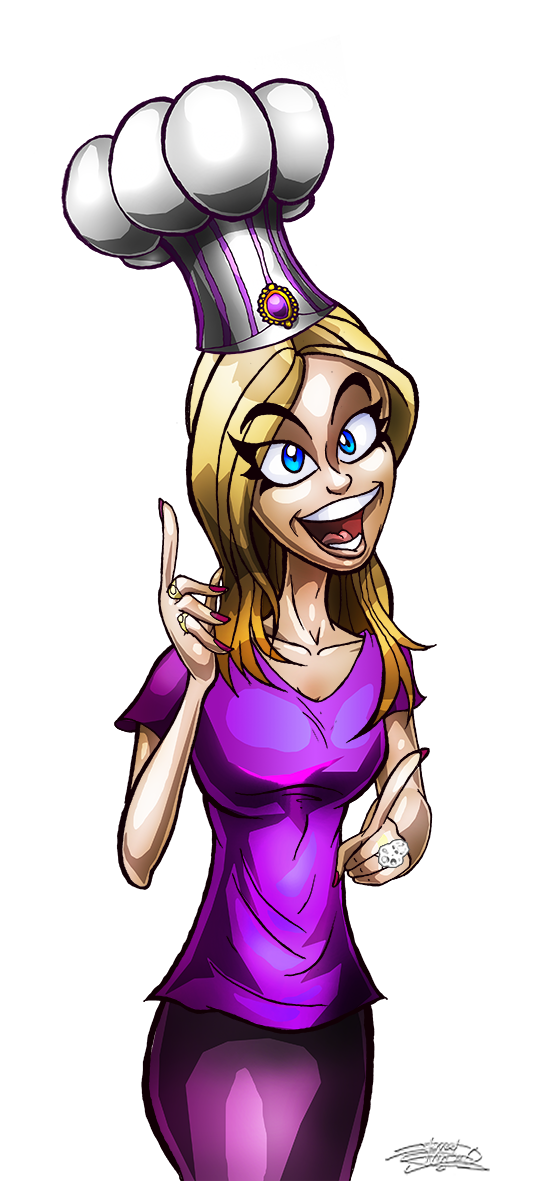 By 'Chef' Deb Munro


Voice Talent & Coach



Recipe for

Stress Ball Dip

. You will need:
One human brain

Harsh dose of reality

Unlimited drama

1000's of Bills

Family issues

Career interferences and

Whatever else you want to add
Mix all of the above ingredients and combine that with an unpredictable income, and your result, is an overwhelming life, with a ton of curve balls.
Let's face it, life is stressful.
We all have a million reasons, situations and excuses that stand in our way and truly test our ability to succeed. It's not a matter of
if
, but a matter of
when
.
So when life throws you a curve ball, what do you do? I like to get lost in my job. I've come to the realization that "I LOVE WHAT I DO" and that VOICING is not only my job, but it's one of my hobbies.
I am able to truly express through my characters all life's stresses.
CONTROL THE PERSONALITIES
Yes, this is a form of "Multiple Personality," but I'm in full control.
If I'm in a bad mood, going into my studio and creating an adlib character who is angry, or sad or whatever I'm going through, is a great way for me to relieve stress.
I record the character and it allows me to:
hear how messed up I am when I'm stressed out, and

create future characters that will make me money and get me work!
HOW DO

YOU

COPE?
This doesn't work for everyone. You have to recognize who you are and what can help you get your stress out.
Perhaps you're a very physically angry or stressed when faced with difficulties. Your body may be crying out to you to get into a gym and/or kick boxing or some kind of high impact sport, so that you can truly deal and accept your stresses.
Then your goal is to take the time out you need for you to release, and then look for the light at the end of the tunnel.
I've been doing a lot of life coaching lately, and it's important that we know how to keep sane in a rather chaotic world.
-----------------------------
ABOUT 'CHEF' DEB
Deb Munro is a leading and award-winning voice talent and coach, and recently moved to her new home and studio in Toronto. She offers private voice over coaching by phone and Skype, and workshops on voice acting, business and demo prep in many Canadian cities.


Email: deb@debsvoice.com
Web: www.debsvoice.com